When it comes to fitting into the time models – i.e. time well-saved or time well-spent – presented by Pine and Gilmore in The Experience Economy, it used to be either/or. But technology is now allowing companies to have their cake and eat it too.
In case you need a quick rundown on these time models:
Time well-spent: slows down time. It provides customers with an experience; something that creates emotional memories that customers will carry with them forever. In a time well-spent model, you're putting a premium on the experience itself.
Time well-saved: speeds up time. It would focus on reducing the time and effort it takes for customers to perform a task. Thus, giving time back to customers so it can be used doing the things they love. Things like hanging out with friends and family, or doing something that brings joy.
The original concept suggested companies should fit into just one model in order to succeed in the Experience Economy. But back in 1998, Pine and Gilmore had no way of predicting the birth of the game-changing smart phone.
How apps changed the Experience landscape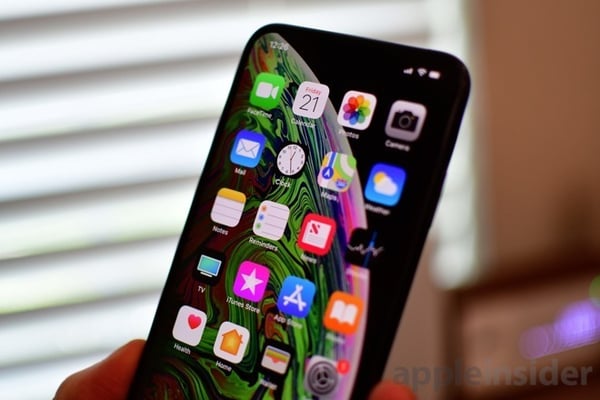 Some doomsday prophets predicted that apps, and more specifically Amazon, would bring the end of an age. But business-to-consumer (B2C) companies found a way to resurrect retail through what we like to call the "hybrid time model". In other words, the best of both time well-saved and time well-spent.
Companies provide customers with fast, low-effort experiences through websites or apps on their smart-phones. This then gives them the freedom to transform their brick-and-mortars into brand experience centers. Herein lies the true stroke of corporate genius. Provide customers with both a time well-saved and a time well-spent model under the same brand.
Here are some companies who are using apps to offer both time well-spent and time well-saved to their customers
Disney Parks
As only Disney can, they've provided us with a brilliant case of an app adding time well-saved features to a time well-spent experience. So, how do you think the pinnacle of time-well spent models is crossing over into my so-called "hybrid time model?" Have you seen the Disney World app recently?
First of all, it's amazing.
Secondly, Disney World partnered with Google Maps to offer an amazingly detailed map of Magic Kingdom.
You can choose to view the map by wait times, attractions, photo-passes, and many other options. This way, you save the time you'd otherwise spend finding out which rides are full or available.
And want to hear the best news? You now schedule limitless fast-passes (one at a time) directly through the app! 
Starbucks
Starbucks is undoubtedly queen of the coffee experience.
In recent years, however, it seemed to have lost its homey feel. Especially in highly urbanized areas, it wasn't uncommon to find the place crammed with people. This means saying goodbye to the prospect of enjoying a cup of joe in peace and quiet.
But thanks to its mobile phone app (plus its intuitive rewards program), more and more customers are opting for grab and go. All the customer needs to do after ordering/paying directly through the app is to show up and pick up their order. And that order is usually ready to go as soon as they arrive.
As a result, many Starbucks branches have once again found themselves a haven for people looking for a place to experience their coffee. In fact, Starbucks is investing even further in immersive experiences for customers, like the sprawling 23,000 sq. ft. Reserve Roastery. This experiential location opened in New York's Meatpacking District in 2018. And similar locations slated to be built in places like Chicago and Tokyo.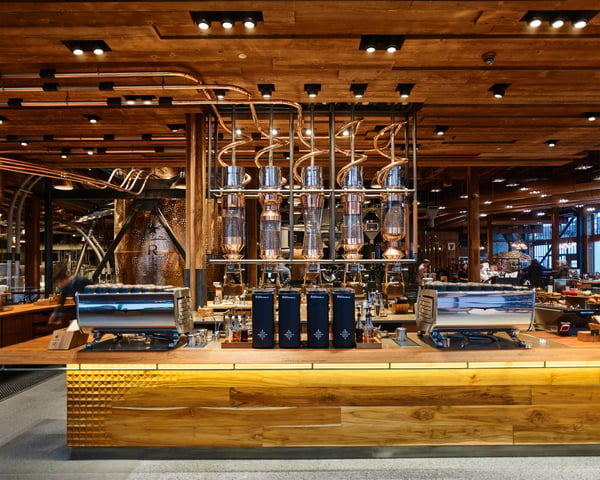 Capital One
Financial service companies like banks have seen a significant decrease in foot traffic in recent years. This is thanks to their efficient mobile apps and transfer options, such as Zelle. But while mobile experiences have become faster and more efficient, the trip to the bank agency has become synonymous with trouble-shooting, red-tape, and headaches. One company, however, has decided to change that negative association.
Capital One is now showcasing its new approach to bank branches: the Capital One Cafe. The brand figured that since most customers would do their more basic bank transactions through the mobile app, most of the customers who would take the time to visit a physical location probably had more complicated concerns. That meant staying longer, and Capital One wanted to make that time as comfortable as possible.
In a recent interview, Capital One Senior Vice President Lia Dean, explains the strategy behind the image change, saying that "customers are over the corporate thing," and hopes that "people stumble in and discover us."
It's bold, but it might be the push the finance industry needs to rebuild customer relations, especially with a customer base that recalls the financial crisis and the various public scandals in the years that followed.
Amazon
Amazon has long been blamed/heralded as the instigator of the retail apocalypse. But they are not immune to the speed of change and they know it. They've also got on-board with the hybrid-time model by doing the opposite of other players. They moved from the internet into the real world.
Amazon currently has two types of physical stores, the 'Amazon Go' convenience store and 'Amazon 4-star', a store that only sells top-rated products from the web-based marketplace. While the convenience store seems to fall under 'time well-saved,' it is in truth a way for customers to have a physical experience with everything Amazon stands for as a brand; quick, intuitive, practical, easy. Shopping there is a way to live the Amazon experience.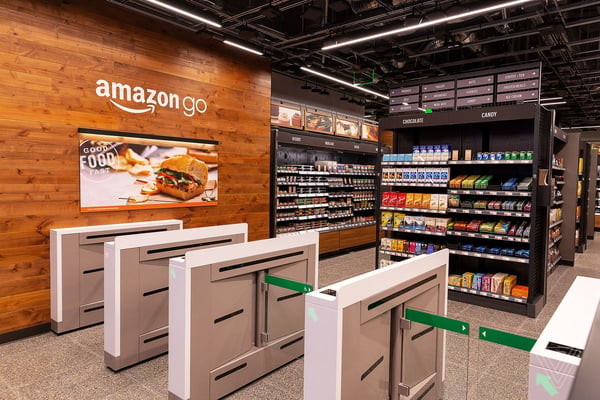 'Amazon 4-star' caters to a different crowd. The crowd who isn't shopping out of necessity, but for pleasure. Customers don't go there to buy anything specifically. They go there to browse the selection of top-rated products that Amazon has curated for a particular demographic; most specifically, folks making their way through SoHo, one of NYC's trendiest neighborhoods.
Don't fear the reaper – embrace the hybrid time well-saved and time well-spent model
Many saw mobile apps as the grim reaper of physical retail stores, especially early on. Many also saw this as an opportunity to make their operations more efficient and enhance their core message. Especially if brands are, as this Procedia study posits, a "means for consumers to better express themselves and their own desired personal lifestyle", being boring and generic just won't do anymore.
Apps didn't kill retail…but they did force it to evolve.
Customers seem increasingly comfortable with relegating production-line efficiency to their mobile experiences, while preferring real-life, intimate and personalized interactions with the brands they support. While mobile apps continue to help everyone get on with life faster, companies have the opportunity to provide a more immersive customer experience at the same time. If that isn't a win-win, I don't know what is.
---
Successfully creating a hybrid time model that is in line with your customers' values, wants, and needs requires a deep understanding of their decisions. When you understand what actually motivates them to make a purchase, you'll have your blueprint. You can then decide which experiences to create in-person and in-app.
So how do you take this deep dive into customers' decision-making? All customer decisions boil down to 5 things that we call Perception Drivers. Download our eBook, Customer Decision Intelligence, to see what these drivers are and how you can harness them to understand your customers better.
Meet the Worthix Content Team. We're dedicated to bringing our readers value from the crossroads of CX thought leaders, industry experts, on-the-ground CX practitioners and top academics from around the world.
About

Worthix Team

Meet the Worthix Content Team. We're dedicated to bringing our readers value from the crossroads of CX thought leaders, industry experts, on-the-ground CX practitioners and top academics from around the world.