To say there was a retail apocalypse was only slightly exaggerated. Some industry titans bit the dust hard when online retail took the field by storm. But when the dust finally settled, a new kind of retailer was taking shape.
Instead of flying the white flag and surrendering to the onslaught of online stores, brick-and-mortar outfits are taking the best of what e-commerce has to offer, and merging it with what physical stores already do well.
Not only has brick-and-mortar survived, it's making a comeback. Retail sales through physical stores saw a 2% increase in 2017, growing from $298B in 2016 to $304B in 2017. Furthermore, e-commerce sales only accounted for a little over 10% of total retail sales during '19 Q1.
Which means your online retail strategy might not be so cut-and-dry anymore. But if you ask us, merging the physical with the digital gives brands a whole new frontier of creativity to drive engagement with their customers. It's like putting chocolate and vanilla together — it seems obvious in hindsight, and much more satisfying than either by itself.
The "burnout generations" would agree
GenZ said overwhelmingly that they prefer shopping at physical retail stores; 81% said they were partial to shopping at a brick-and-mortar location, with the vast majority saying that they like to discover new products at physical stores.
They expressed their deepening burnout with online life, saying that a visit to a physical store gave them the opportunity to disconnect from the digital world and social media.
And Millennials can hella relate (speaking from experience here).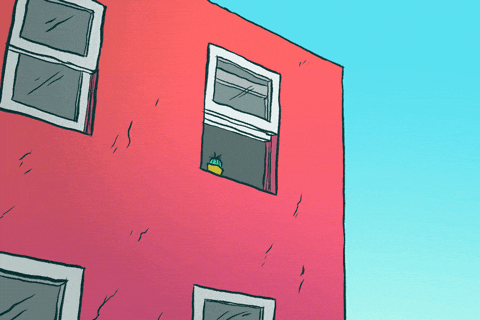 The future is digital, physical, and experiential, and these brands are proving it
For once, the bright idea was also the obvious one — why not put physical and digital together? Apps have already changed the customer experience landscape, allowing brands to reconfigure their brick-and-mortar approach by integrating them with online shopping features.
Here are some of the brands that are doing us customer experience practitioners proud:
Disney's app features a highly-detailed park map that not only helps  you navigate the attractions, but lets you sort by wait times as well. And let's face it, we expect Disney to be on the cutting edge of customer experience. It's been part of the brand since Walt himself. 

Starbucks boasts flagship store experiences in Tokyo and Chicago, as well as it's limited "Reserve" stores, which offer a more curated selection of coffees, all in addition to their order-on-the-run app.

Capital One gets most of their transactions handled online, but made their waiting rooms into a cafe experience for those who had to be there physically for some reason. How better to pass the boring wait times than with coffee, comfy chairs and cafe ambiance?

IKEA does something pretty cool. They have computer stations scattered throughout the store to help customers create mock-up digital living spaces before they start buying. Now if the furniture would just assemble itself, IKEA would be unstoppable. 

Home Depot's app is a time-saving Swiss army knife. You can shop, get assistance, compare prices, track specific items down to the aisle, and even make returns in-store with an in-app receipt. It's a handy app for the DIY handyman. 

WalMart is gearing up its stores to act as efficient fulfillment and delivery centers. But also an inviting physical space. And that may be the first time that "Walmart" and "inviting" have ever been in the same sentence. But who knows? $11B can go a long way. 

Target is putting special emphasis on their community feel with local artwork and thematic store designs. They offer all the pickup and delivery options you could want. And they even wear jeans instead of khakis these days, in case guests didn't feel "at-home" enough.

Nordstrom is experimenting with the idea of a concept store with no inventory. Instead of shopping for clothes, you can socialize, sip some wine, and meet with on-staff stylists. Since it doubles as a pickup location, you can grab the clothes you ordered online and have them tailored right then and there.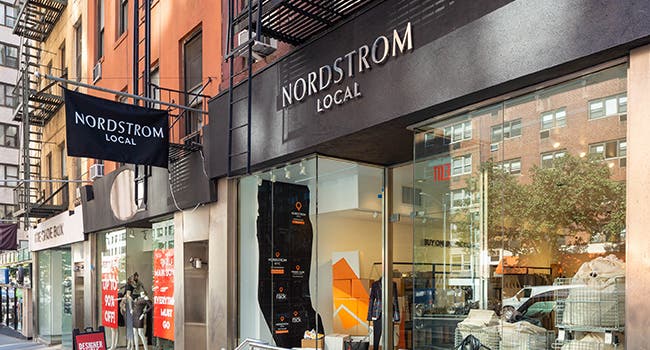 "One-size-fits-all" strategy no longer fits — meet BOPIS
Retailers are taking advantage of the dual approach to offer customers a more personalized experience throughout their customer journey. That means offering multiple payment methods and pickup/delivery options. One of the biggest trends in e-commerce today is the "buy online, pickup in-store" concept, or BOPIS, for 3 reasons:
It saves on shipping costs.
It's faster than waiting for shipping, and on the buyer's schedule.
It's convenient, saving time navigating the store.
Not only that, it benefits retailers by saving on last-mile shipping, and gets customers in the door, where they can become victims to frivolous impulse at the candy aisle. Or maybe impulse-buy a new TV, if you're at Costco. It's the darn salespeople, I swear.
Downsides to BOPIS: First, the unfortunate acronym. Second, if your inventory system sucks, and your numbers are inaccurate, customers will hate you, which will make them yell at your employees, which will make employees hate you. But that goes without saying, right? Right.
In Memoriam: victims of the retail apocalypse
While we still have you, let us take a moment to remember the host of retailers that couldn't keep up with the speed of change. Sears, Circuit City, Radio Shack and…hold on, one's missing.
Where's Toys R Us?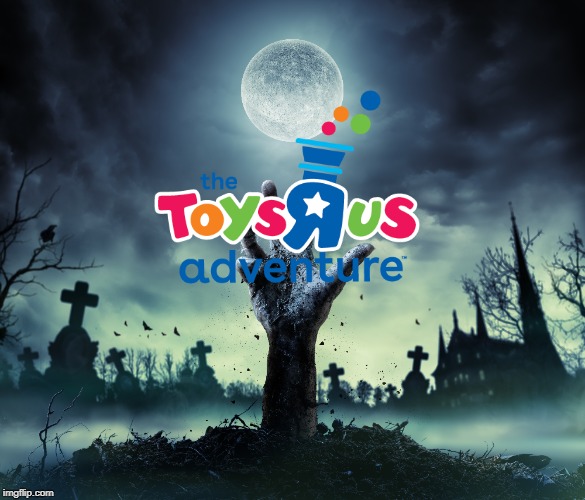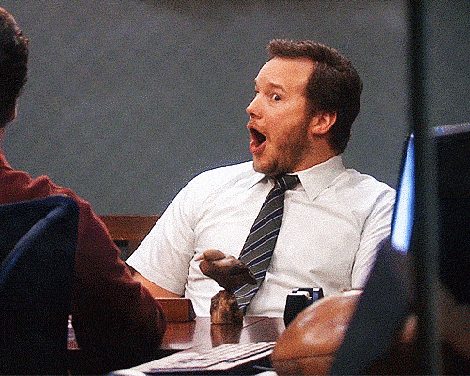 Back from the dead?? And just in time for Halloween!
Richard Barry, formerly of Toys R Us announced this past summer that two stores would be opening in 2019, and that more are planned for 2020. The plan is to make them smaller, experiential stores rebranded as the Toys R Us Adventure, which is exactly the type of thing we like to hear. And it's encouraging news for brands whose lease on life might be renewed.
It just goes to show you, there's no telling what changes the market will face. Even the death of a brand is no longer as final as we thought. Don't get left behind the curve. 
---
Apocalypse-proofing your retail strategy
With an industry so unpredictable, how do you ensure that your retail company can survive an ever-impending retail apocalypse, too? The trick is to stay ahead of the changing expectations that your customers have. And how do you do this? By understanding what matters to them the most, and drilling down to the factors that actually influence their decision to buy from you or not.
Our new eBook, Customer Decision Intelligence, gives you this insight. We dive deep into the mechanisms behind your customers' decisions. Giving you the power to launch initiatives with a targeted, customer-centric, and loyalty-boosting objective. Download now.
Or if you want to get right to work with a blueprint to surviving the retail apocalypse, let Worthix help you uncover with certainty what motivates your customers the most.
I'm Worthix's Head of Content, editor and producer of the Voices of CX Blog and Podcast and backup watercooler comedian (see Peter Sooter). I'm a Film Major who enjoys good writing (books, too), martial arts and competitive games, virtual or not.
About

Steve Berry

I'm Worthix's Head of Content, editor and producer of the Voices of CX Blog and Podcast and backup watercooler comedian (see Peter Sooter). I'm a Film Major who enjoys good writing (books, too), martial arts and competitive games, virtual or not.