One of the best ways to improve customer experience is to stay current on trends. And to continue learning from your peers and the successes and failures of others. One of the best ways to do that is to attend some Customer Experience events and conferences. There, you can get tips, tricks and inspiration from experts and other business executives.
We're all still dealing with the effects of Covid-19. Which means many of the conferences that might have given you an excuse to go on a sweet vacation are being held virtually this year.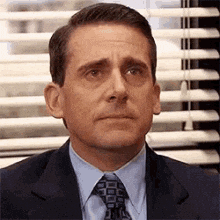 That being said, they will likely still be very informative and worth your time. And some organizations are looking towards the light at the end of this tunnel and planning in-person events for this year as well.
So how do you figure out which ones to attend? We've made it easy for you by rounding up a list of some of the best virtual and in-person CX events in 2022. Happy learning!
Online Customer Experience Events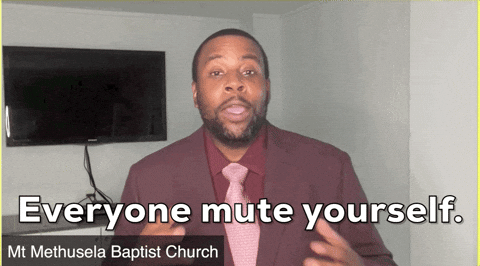 The CX Network virtual even this year is all about Artificial Intelligence. The focus is AI's practical applications to help you get a better understanding of your customers. This even will provide insight into leveraging predictive CX to take targeted actions in real time, addressing common causes of churn, frustration and opportunities to delight.
And registration is completely free.
Customer Contact Week Asia Interactive 2022, January 26
CCW Asia Interactive Day 2022 is a virtual event bringing together the contact centre leaders across Asia to discuss ways to deliver seamless, quality service across Omni-channel platforms and empowering front-line contact centre agents to deliver exceptional service in a post-pandemic environment.
Head to their website to grab your pass.
This free virtual event is all about utilizing customer feedback to enhance customer understanding, optimize key touchpoints, identify friction points and drive culture change. Speakers will dive into strategies to help you effectively identify and improve all stages in the customer journey. They will present all the most cutting-edge tools and techniques for collecting this customer feedback.
The 7th Annual Digital Customer Experience Summit brings together experts to exchange experiences and innovations as the world adapts to new business realities in light of the global pandemic. To meet evolving customer expectations, businesses must revamp their approach to engagement and overhaul operations to ensure safe experiences. CX is more critical than ever to succeed in the competitive marketplace. Cost is $599 – $1895.
DX Summit 3-part conference series, February 16-17, May 18-19, October (Hybrid Event)
The theme for this year is "Master the digital mayhem."
The DX Summit conference series serves customer experience and digital marketing leaders tackling voice of the customer (VoC), machine learning and AI, big data and analytics, optimization and digital experience challenges. Learn cutting-edge CX strategies to lead your organization into the future.
The February and March installments of the series are completely virtual. But the October even will be in a hybrid format. Registration is free.
If you're creating, optimizing, or monetizing customer experiences, you belong at this global event. Join to expand your skills, engage with other Experience Makers, and be inspired to create exceptional experiences that drive business growth and customer loyalty. Admission is free.
One of the largest virtual Customer Experience knowledge sharing events in North America; enjoy two days of celebration packed with business best practice stories, and 130 real-world case studies and networking opportunities. Join on day one for Key Notes from CX Thought Leaders and real-world CX case studies from recognizable brands from across Europe. Admission is $350.
In-Person Customer Experience Events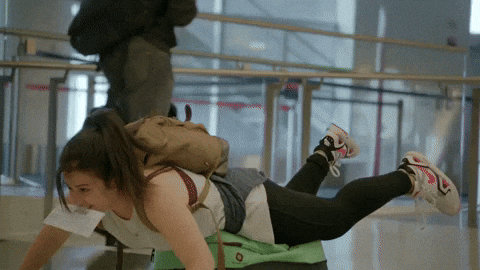 The 2022 Customer Experience Summit will bring together senior leaders from leading organizations to discuss strategies on how to enhance the customer experience and leverage the employee experience for improved customer satisfaction and business outcomes. There is a large focus on CX design and implementation.Tickets are $495 – $1495.
Product Marketing Summit will assemble the largest gathering of product marketers from the world's largest companies and most exciting startups in New York to share Product Marketing success stories, experiences and challenges of those positioned at the intersection of product, marketing & sales. $795 – $1295 fee.
Discover the hottest trends and innovative growth secrets from the brightest minds from across the world. The 2-day event has multiple tracks and 100+ speakers that will contribute through their experience across keynotes, masterclasses & streamed sessions. Registration fee TBD.
NGCX boasts "the most senior CX speaking faculty, period." Guests can learn from case studies delivered by leaders in the space who are sharing their insight about CX, UX, and the intersection of the two. What's cool about this event is that you can choose your track based on maturity in the field, allowing you to get content curated for exactly where you are in your career.
Tickets are not yet on sale, but bookmark the NGCX site to grab your tickets when they're live.
Enjoy unique Q&A opportunities, breathtaking session experiences, and a seemingly endless buffet of content. You'll leave with more pages in your rolodex, and knowledge on the latest and greatest trends, best practices, and models to take your contact center to the next level. Passes are $1999 – $3099, but there are early bird deals happening until January 21, 2022.
The CX Marketing Summit will take you on a journey to CX excellence by looking at the increasing number of organizations who are combining the efforts of the customer and marketing departments to provide consistent messaging and further enhanced customer understanding and insights, which leads to tailored, personalized offerings that attract and retain a loyal customer base. Every interaction that a customer has with a company, be it online or offline, changes their impression of the brand. For this reason, there has never been a more important time for the marketing function to ensure a great CX through each touchpoint of creating awareness, driving conversions, and keeping existing customers happy.
Virtual attendance is free, and live attendance is £395.
This year this event has moved to an exciting interactive virtual conference boasting three days of case study presentations where you'll virtually join 800+ peers. You'll also witness 40+ speakers from world-class brands presenting a realm of case study content relating to the latest innovations in the CX world, helping you to arm yourself with an array of new, exciting strategies to delight your customers. Virtual attendance is free, and live attendance is £395.
Meet the Worthix Content Team. We're dedicated to bringing our readers value from the crossroads of CX thought leaders, industry experts, on-the-ground CX practitioners and top academics from around the world.
About

Worthix Team

Meet the Worthix Content Team. We're dedicated to bringing our readers value from the crossroads of CX thought leaders, industry experts, on-the-ground CX practitioners and top academics from around the world.