Black Friday is just around the corner, and improving customer experience is a great way to help your business have its best year yet.
Got questions about how to take your Black Friday customer experience (and profits) to the next level? We've got answers.
Q: How can you be empathetic towards customers during Black Friday?
A: Focus on humanity. As we're all painfully aware, the effects of the pandemic are still evident in our daily lives. Your customers may be dealing with financial troubles or health issues that put holiday spending on the back burner. Instead of concentrating entirely on sales, shift your approach a little to building brand awareness and community. Use responsive messaging so that customers feel like they're having a human conversation instead of just feeding information to a robot.
A little compassionate marketing can also go a long way. Instead of pushing customers to spend money they may not have, promote the quality of your products instead of quantity. Show you care by stepping up your customer service. Provide easily accessible support that's fast, effective, courteous and transparent.
Q: How does being empathetic contribute to a good customer experience?
A: Having empathy for your customers does everything to improve their overall experience with your business. When you take the time to see the world through their eyes and know what really matters to them, they feel "seen." Defensive walls come down, they feel trust and a connection with your brand, and the entire experience becomes positive. Higher empathy leads to increased customer satisfaction and loyalty by making it easier to anticipate and meet customer needs, while also preventing possible problems.
Q: How do I train my customer service team to provide a great Black Friday customer experience?
A: Make sure your customer service reps know how to express — you guessed it — empathy.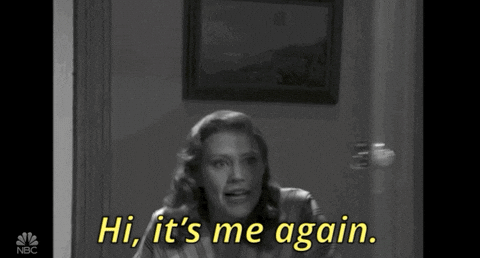 Yes, we are hitting the whole empathy thing hard, but it's important. Here are a few things your customer service team can do to show empathy and ensure customer satisfaction on Black Friday:
Actively listen to the customer and show understanding by repeating the issue back to them
Make a connection by having a real conversation. Use the customer's name, ask them how their day has been, and make the interaction more human, less robotic.
Be respectful. Say please and thank you.
Admit when there's a problem. Experiencing shipping delays? Be transparent and honest about when the package is expected to arrive.
In addition to training your reps to be empathetic, you can also prepare for Black Friday craziness by increasing staff, offering a variety of contact options, and testing your systems ahead of time.
Q: What KPIs should I track?
A: Here's a quick list of some important metrics to track during Black Friday and the holiday shopping season:
Website uptime
Page speed
Onsite search terms
Average Order Value (total revenue divided by total number of orders)
Customer Acquisition Cost (amount spent on sales and marketing divided by number of customers)
Shopping cart abandonment rate
Path to purchase
Email performance
Digital ad performance
Social sentiment
Q: What are the benefits of using AI as part of customer service on Black Friday?
A: The drastic increase of shoppers and potential sales on Black Friday means that retailers need to have all hands on deck — and those "hands" don't have to be human.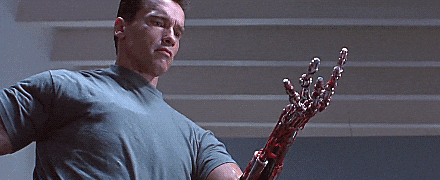 While human connection is important in creating a great customer experience, it's not always necessary when it comes to handling frequent, easy-to-answer questions. AI chatbots can lighten the load for your customer service reps and provide information to customers on the go. AI can also act as a virtual assistant, by drawing out relevant suggestions based on data gathered from previous interactions.
Using AI as part of your Black Friday customer experience can help you target deals and promotions to the consumers who need or want them most. The data collected on your customers can then help you better understand what motivates their purchases.
Q: What are some common customer experience mistakes retailers make during Black Friday?
A: One of the most common mistakes retailers make is not being proactive about ensuring a seamless online experience for their customers. To avoid this, make sure you have the proper infrastructure in place and a fully optimized, streamlined user experience ready to go before Black Friday even starts.
Another mistake many retailers make is overpromising and underdelivering when it comes to fulfillment. As mentioned earlier, supply chain shortages are promising to make shipping a major issue this holiday season. That only increases the importance of being upfront with your customers from the get-go about how long they can expect to wait for their order.
Retailers also run into CX trouble when they fail to prepare their customer service staff for the Black Friday rush. Make sure your reps know what to expect and arm them with the tools and training they need to provide the very best customer service, even in the midst of chaos.
Check out the free eBook below to see companies that are doing empathy the right way.
Meet the Worthix Content Team. We're dedicated to bringing our readers value from the crossroads of CX thought leaders, industry experts, on-the-ground CX practitioners and top academics from around the world.
About

Worthix Team

Meet the Worthix Content Team. We're dedicated to bringing our readers value from the crossroads of CX thought leaders, industry experts, on-the-ground CX practitioners and top academics from around the world.