You've probably heard many, many times how brands should prioritize CX over product quality. Studies have come out indicating that the customer experience is king and industry experts saying things like "Customer experience is the new brand." While these things are true, the issue isn't as black and white as it often seems.
The reality is that the operating landscape is changing. Especially with the massive economic upheaval, customers are understandably more cautious about the companies they choose to do business with. Focusing on the customer experience IS important, but it's not the be-all-end-all. Brands should also consider the pillars that support a high quality customer experience, one of which is delivering quality products.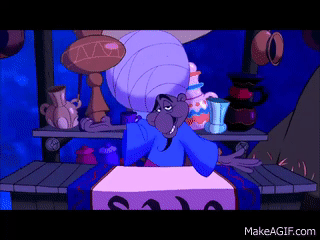 The premium on price and product is no more
But let's get things straight: The days of putting a premium solely on price and product are over. For one, customers are far more informed — with so many resources and reviews available online, a majority of customers are already 60% to 70% sure of their decision before they even speak to a sales or brand representative of any sort. Chances are, many customers are more or less versed in pricing and the features of the products they want to buy, and seek additional reinforcement from the brand itself before actually making a purchase.
For example, a customer is in the market for a brand new vehicle. Especially in the auto industry where both pricing and features are extremely competitive, customers already have a list of cars they plan to look at when they visit the dealership. While price and product quality ARE important, customers can easily walk out the door if they feel a dealer is being too "pushy" or if they feel that they aren't being valued (such as if they are made to wait for a long time before a sales representative talks to them).
The horse and carriage that is CX and product quality
This brings us to how product quality supports CX, instead of the other way around.
Quality is more than just how reliable or durable a product is, it is now about how the company treats its products with the customers' interest in mind. A good example of this is the extended warranty programs of auto makers Hyundai and Kia, which offer a 10-Year / 100,000-Mile warranty on the powertrain as well as a 5-Year / 60,000-Mile warranty for new vehicles. And including their free 5-year, unlimited mile, 24-hour roadside assistance, they aptly market it as "America's Best Warranty." This factors not only into a customers' view on pricing, but also projects the brand's confidence in the quality of their products and provides customers with the reassurance that they have an adequate safety net in case they encounter any problems down the road, both literally and figuratively.
In the same vein, software companies communicate quality on only in the product, platform, or service itself but also in the way they provide after-sales support. Tutorials, seminars, workshops, and even live support, are among the common ways software brands use to maintain rapport with users. Adobe, for example, provides a lot of different tutorials and free lessons to subscribers to help them maximize the platform — as well as to keep users engaged, happy, and satisfied with the product, thus increasing chances of renewed subscriptions.
Zoom already provides a free platform for video conferencing, but they even go so far as to provide customers with free live support, where technicians personally (remotely) respond to issues that users can't resolve on their own. Successful software vendors, especially those that operate in highly competitive markets, realize the importance of helping users become more familiar with their software, which increases their confidence in the product as well.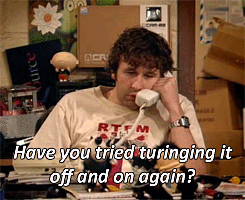 Products that are innovative and those that anticipate and meet customer needs are considered "quality" — durability and reliability should be, and are, a given. When brands engage with customers and develop collaborative solutions to meet their needs, the end result is a product that delivers both quality and a great customer experience. Customers today desire a much more personalized experience when dealing with companies, yes, but brands should follow through with quality products and services in order to seal the deal.
Conclusion
When it comes to dealing with customers today, CX and product quality are not mutually exclusive. While customers have indeed put a premium on their experience throughout the customer journey, it ultimately doesn't make sense for brands to de-prioritize their product quality. Product quality is a factor in both brand loyalty and brand advocacy, and serves as the primary reinforcement of a quality customer experience.
Product quality and CX are inextricably linked together, and it would be disingenuous to attempt to separate one from the other. Instead, brands are better served hitting two birds with one stone — delivering quality, customer-driven products and services that resonate with consumers, while also making sure that their customer experience is a good one.
Meet the Worthix Content Team. We're dedicated to bringing our readers value from the crossroads of CX thought leaders, industry experts, on-the-ground CX practitioners and top academics from around the world.
About

Worthix Team

Meet the Worthix Content Team. We're dedicated to bringing our readers value from the crossroads of CX thought leaders, industry experts, on-the-ground CX practitioners and top academics from around the world.