Like all industries, healthcare is evolving thanks to advancements in technology, and the patient experience is evolving right along with it.
There's more to healthcare than the tools. A pioneer of modern medicine, William Osler, once said, "The good physician treats the disease; the great physician treats the patient who has the disease."
Patient experience is the sum of all interactions that a patient has within the healthcare system; the actual treatment they receive is only part of that. In addition to quality care, patients also expect convenience and compassion. They want to feel heard and understood, and not have to jump through hoops to get medical attention. 
How Does Telehealth Change Patient Experience?
Thanks to remote services like telehealth and virtual visits, medical professionals can now reach and treat patients in new ways. In light of social distancing, now necessary due to the coronavirus pandemic, remote care has become the preferred way to "see" patients.
Given the circumstances, it's understandable if hospitals decide that improving patient experience should take a backseat to operations. Many hospitals have struggled to provide supplies to cover their own staff, let alone every patient. But, that doesn't mean it doesn't matter. When doubt and fear are at the front of people's minds, sometimes compassion is the only thing getting them by.
The question is, can you feel that same compassion through a screen?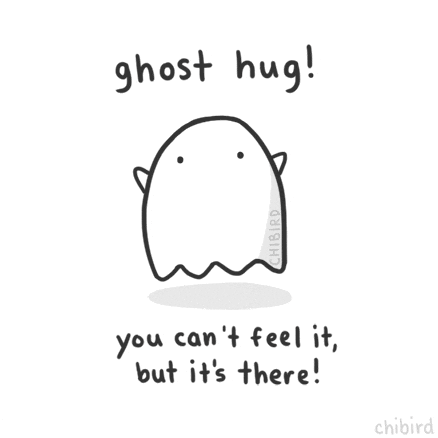 Benefits of Remote Healthcare
We now live in a world where PPE (Personal Protective Equipment) has become standard. A visit to the doctor (or anywhere) now requires masks, gloves and plenty of physical distance.
While totally necessary, these precautions don't just create a physical barrier between the healthcare provider and patient — they also make it harder to connect on a personal level. However, remote care (and other remote services like delivery) offer the following benefits:
Doctors and patients can communicate without the encumbrance of PPE
Socially distanced, safe interaction for both doctors and patients
Conserves PPE and sanitation supplies
How this looks in practice
1) Healthcare providers at Stanford Medicine's hospitals and clinics have found that virtual healthcare has actually increased the connection they feel with their patients. Since the coronavirus outbreak, they've stationed iPads in each hospital room so doctors and patients can "meet" freely and unencumbered by layers of PPE that constrained their ability to build rapport and trust.
2) By its very nature, remote healthcare is socially distant and safer for both doctors and patients. It also has the side benefit of expanding patient access to services. Remote medical care platforms can provide diagnostics, cardiology, pulmonology, obstetrics and senior care without meeting a physician.
3) PPE (gloves, masks) and various sanitation supplies (disinfectant, hand sanitizer, etc.) have run short due to the widespread nature of the pandemic and may continue to do so with the threat of a second wave looming. Remote care conserves these vital supplies for both doctors and patients.
Of course, serious injuries and diseases still have to be treated in person. According to the CDC, regular checkups with primary care physicians make up over half of all hospital visits. Most of these visits can be eliminated or have their risks greatly reduced with remote care.
The New Normal
While the pandemic accelerated the use and acceptance of remote healthcare, it's a trend that was already on the rise. Before coronavirus, telehealth was rapidly being adopted throughout the medical community. In fact, 9 out of 10 healthcare organizations were offering or piloting telehealth programs.
Remote care can accomplish convenience, compassion and quality of care all at once. This could mean that even after the current situation passes, telehealth and iPad patient visits may live on and become healthcare's new bread and butter.
Patient Experience Continues to Evolve
Addressing medical needs is only one way to care for a patient. In order to take care of all patient needs, providers must also offer convenience and compassion. As remote care has become increasingly popular and necessary during the coronavirus pandemic, it's becoming clear that these needs can still be met through a screen.
The other important upside is that remote care helps healthcare providers, too. They can see more patients, conserve PPE and keep a physical distance. In a time when these people are operating under immense physical and emotional stress, relieving these burdens makes a huge difference — and making life just a little bit easier for these real-life heroes is something we can all get behind.
---
---
Are you ready to take the leap into investing in the exact experiences that matter to your patients? Let Worthix diagnose the experience. We drill down into your processes, uncovering through conversations with your customers what you need to do to deliver better quality of care to your patients. Increasing your HCAHPS score is just an added bonus.
Request a demo to learn more about how Worthix can enhance your patient experience.
Meet the Worthix Content Team. We're dedicated to bringing our readers value from the crossroads of CX thought leaders, industry experts, on-the-ground CX practitioners and top academics from around the world.
About

Worthix Team

Meet the Worthix Content Team. We're dedicated to bringing our readers value from the crossroads of CX thought leaders, industry experts, on-the-ground CX practitioners and top academics from around the world.