Ah yes, that pivotal life milestone: home ownership. Parents dread it, and the young spawnlings can't wait to dive from the nest like adrenaline-hopped skydivers to start their own lives.
At least, that was true until the whole industry flipped on its head in the wake of the '08 downturn, when the young skydivers became bungee jumpers because their college funds were wiped out.
And then changed again when everyone realized that Millennials aren't buying; they're renting, and doing it MUCH later in life — 30's and up. And more for their dogs than their kids.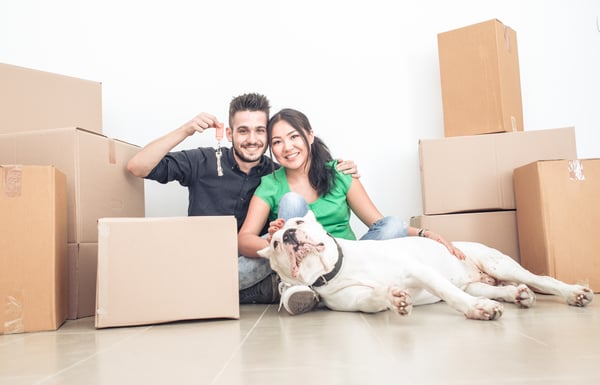 Not to mention predatory student debt making it extremely difficult to come up with a down payment and crippling their credit scores, further impeding getting a mortgage. Plus the usual difficulty of home buying, the hefty investment – time, money, and wading through seas of red tape.
The Market's Answer to Real Estate Pains
Enter Moses in the form of iBuyers – Zillow, OpenDoor, Redfin, and many other disruptors whose values focus on flexibility, convenience, and parting the red tape sea, all age-old pain points in dire need of change.
Essentially, their mission is to make home buying a smoother experience, especially for the tough Millennial market. iBuyers (not to be confused with home flippers) buy homes at market value directly from the seller, undertake the costs of repairs, and own the property until a buyer is found, giving sellers the freedom to move more or less on their schedule.
Pros:
Excellent online home browsing
Convenient mobility for sellers
Fewer, less complicated costs
Engineering a new 'normal' for home buying
Cons:
High-visibility, high-cost PR campaigns result in demand exceeding supply, causing wait times for consumers
Home value algorithms often inaccurate
Large non-liquid assets from purchased properties
Let's break these down:
House Hunting goes Online
iBuyers started as a browsing service. Their databases let you search listings freely online, replacing the traditional home-hunting method of jumping in your car and making a day of cruising neighborhoods. It's a new form of digitized daydreaming (and as a Millennial finally looking for his first home, I'll admit I indulged in some perusal of my own).
Zillow started online home hunting in 2006, their first dip into the real estate pool. It took them 10 years to normalize the idea, but they did it. To take it a step further, companies have started using VR to give 360° tours. You can see every corner of your dream home without even setting foot in it.
It's like being first-person in The Sims.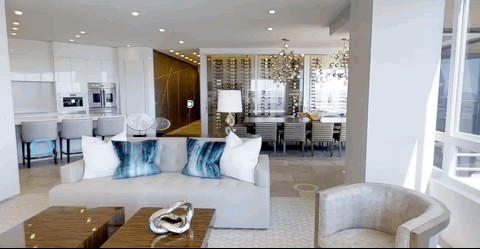 Being able to pre-select your home based on data that iBuyers compile for you is a massive convenience. You can narrow down your price point, determine the school district and neighborhood, and view the complete sale history.
It's not just great for the buyer; the agent benefits from not wasting time showing homes that the buyer just plain isn't interested in, and only enters the picture once they've made their selection.
It's Not All Good News
But – because of course there's a 'but' – if it sounds too good to be true, it probably is. C'est la vie. While iBuyers offer a smooth, convenient home buying process, it remains a complex industry.
The first key difference is that under normal procedure, the seller typically has to prep the home for sale, meaning renovations, repairs, due diligence, inspections, concessions, etc. This is where iBuyers pitch the hassle-free, quick and easy solution:
They buy, you sell, you move. Instant gratification. Easy, right?
Not so fast.
Dan Forsman, CEO of Berkshire Hathaway HomeServices Georgia Properties had a few things to say about iBuyers. While he finds their new models intriguing, he raises some valid concerns about their commercial viability such as clear consumer value and the technology needed to support the business.
Creating Clear Consumer Value
While enabling sellers to pick up and move is extremely attractive for some, there's a trade-off. If the home was never prepped and showcased properly, it can sit on the lot unsold for months longer than if it underwent the usual steps.
That means a cost to the seller in the form of interest and fees, and a chunk of non-liquid capital for the iBuyers.
iBuyer's costly and widespread ad campaigns present another problem: their phones are likely ringing off the hook (Zillow and OpenDoor in particular). Their value proposition might be bringing in too much volume for their pipeline to support. Now that's the best kind of problem for the agents — never a shortage of business.
But that increased demand overwhelms the supply of agents, creating a protracted waiting period for the consumer. It might take a month to actually meet your agent.
Ironically, the model might be negating the strongest part of its value proposition. The resulting expectation gap could prove costly later.
The Tech that Supports the Business
The AI algorithms iBuyers use for evaluating homes cause some controversy because they often report inaccurate values by themselves. Zillow's 'Zestimate' in particular has widely criticized issues, often coming in from 5k-30k under appraisal by an agent, sometimes more. The tech's just not quite where it should be.
Considering the pace of advancement in AI and machine learning, this should be way less concerning given a few years' time. But it's clearly a work in progress. Most iBuyers take this into account and allow agents to make further adjustments to compensate.
So, can they work?
Currently, the model's sustainability isn't proven. But keep in mind, neither was Amazon's for over a decade, and they still don't focus on revenue even today. iBuyers are after market share to forge a new 'normal' — and it's working so far.
These businesses are still in the 'early adoption' phase – plenty of kinks to iron out before the market gives a real verdict. Ruling them out now would be like saying a six-year-old is too short to play basketball.
Millennials reject high-effort, high-stress solutions like they're deathly allergic. Fortunately, that results in low-effort and low-stress solutions once the market adapts, and everyone benefits in the long run.
iBuyers are removing pain from the home buying equation one problem at a time, one decade at a time. They've covered online browsing, and they're in the thick of perfecting buying and selling.
The other major pain? Actually getting a mortgage. It wouldn't be a stretch to speculate that'll be the next pain on innovation's chopping block.
Even if iBuyers prove unsustainable, they've irreversibly changed expectations, and those won't be going away any time soon. As part of the next generation of home buyers, I look forward to the new market.
I'm Worthix's Head of Content, editor and producer of the Voices of CX Blog and Podcast and backup watercooler comedian (see Peter Sooter). I'm a Film Major who enjoys good writing (books, too), martial arts and competitive games, virtual or not.
About

Steve Berry

I'm Worthix's Head of Content, editor and producer of the Voices of CX Blog and Podcast and backup watercooler comedian (see Peter Sooter). I'm a Film Major who enjoys good writing (books, too), martial arts and competitive games, virtual or not.