From the birth of a child to the hands-on care needed during the golden years, the importance of quality healthcare can't be overstated, especially now. A positive customer experience (CX) in healthcare doesn't just contribute to the well-being of patients – it's a lifeline for healthcare organizations.
Despite the monumental role it plays, it is beyond ironic that the healthcare industry is struggling with CX. Hospitals are heavily incentivized to provide metrics showing the quality of care, but these metrics are typically poor reflections of patients' actual experiences.
The days of the "one size fits all" approach are long gone. Patients are in search of customized solutions that fit their specific needs. Delivering an optimal customer experience requires passion, dedication, effort, and a deeper understanding of what drives patient decisions.
Let's explore the topics below:
Mindset Mistakes: Care vs. Metrics
One of the biggest problems plaguing customer experience in healthcare is having the wrong mindset. Many healthcare companies find themselves trapped in a mentality that values metrics over customer sentiment. But not without good reason.
Hospital funding is closely tied to two measures: the Hospital Consumer Assessment of Healthcare Providers and Systems (HCAHPS), and the Value-Based Purchasing Program (VBP). These systems are designed to hold hospitals to a higher standard of care, with the best intentions.
Don't get us wrong; quantitative measurements are important, but achieving metric goals often comes at the cost of delivering genuine, human service. It's made more difficult when those metrics don't provide an accurate picture of customer sentiment. This is where the CX starts to suffer.
3 Important Steps to Optimize CX
Successful customer experience improvements in wellness organizations (while being mindful to avoid "best practices" pitfalls) can be broken down into 3 important steps:
1. Establish a customer-centric mentality.
In today's highly competitive and information-driven environment, patients are more discerning. That means they can easily switch to a competitor if their needs aren't met. In healthcare, and other industries, unmet expectations may even result in legal woes.
Many hospitals with highly skilled staff surprisingly fail when it comes to customer centricity. It can be a challenge to balance patient expectations with traditional corporate culture, which often emphasizes shareholder concerns or the bottom line.
If this is the mindset of your organization, consider the fact that being more customer-centric is essential to a brand's continued growth and development. This change in mindset needs to start from the c-suite, then filter down to rank-and-file employees.
2. Bite off only what you can chew.
It's great when a company is completely onboard to establish a more customer-centric strategy. However, it pays to set realistic goals and not attempt a complete overhaul in one go. This is where creating customer journey maps comes in.
Customer journey maps serve as a tool for companies to spot problem areas, develop a plan of action and improve initiatives. They also help monitor performance and metrics on those initiatives, to ensure the growth process is maintained.
3. Communicate, communicate, communicate.
Healthcare organizations should not simply assume what patients need. Many have found that patients are very willing to share those needs, when asked. Conduct studies and solicit input to better understand how your customers think, feel and act. The data collected will be a rich resource when developing strategy.
It's also important to push for clear communication within the organization. C-level officers should have clear understanding of organizational goals and be able to cascade initiatives down the chain of command. Stress the importance of meeting these objectives and establish open lines of communication for further improvement.
Companies Getting It Right
These two companies are valuable examples of healthcare organization that are getting it right in CX.
The Cleveland Clinic
The Cleveland Clinic has a reputation for cost-effective operation, while also delivering high-quality medical service. That hasn't always been the case. A review in 2009 showed that patients didn't think much of their experience. CEO, Delos "Toby" Cosgrove, decided to change that.
Cleveland Clinic began to make systematic and sustained efforts to identify problem areas and address any uncovered issues. They made it a point to require all members of the organization to prioritize the importance of patient satisfaction. And by all members, that meant all executives down to the utility staff.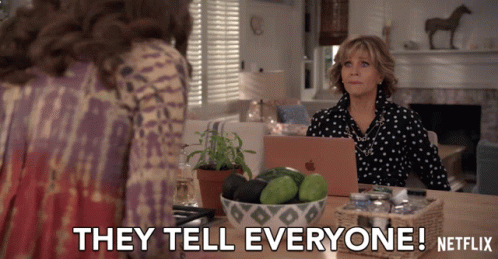 The clinic set realistic goals and monitored their initiatives, for continuous improvement. As a result, patient satisfaction significantly increased. The Cleveland Clinic has also shown meaningful improvement in safety and delivery of care.
UPMC Health Plan
Health insurance is a highly competitive field. However, UMPC Health Plan has become the second-largest health insurer in western Pennsylvania. It distinguishes itself from the competition by its customer-centric strategy.
UPMC maximizes its channels of communication with customers by engaging them on several platforms. This approach ensures that customer concerns are received and addressed more promptly. The system also helps consolidate patient concerns and generates data for further improvements.
As a result, UPMC has seen a significant uptick in enrollment through the years. It has also received awards as industry peers recognize the unmistakable benefits of its customer-based approach to doing business.
The Lifeline – Improving CX Delivery
Many organizations have discovered that becoming more CX focused, although costly at first, is beneficial. Not only will experience improve leaps and bounds, but it will be coupled with quantitative proof of success. More importantly, patients will receive a better quality of care.
But the real lifeline for CX is a technology that's unlike any quantitative methodologies you've seen before.
Our customer decision intelligence platform can measure customer experiences in a way that no other platform does: by talking to customers. It uses AI to construct dialogues with customers to bring out what they actually want to talk about, without the numerous questions and lengthy data processing of the HCAHPS. These results can directly impact hospitals' ability to secure major funding within the VBP system, efficiently and at a low cost.
Now, find out what matters the most to your patients and take a big leap towards providing the optimal experience to every single one. Request a demo of Worthix's technology to diagnose areas for improvement.
Meet the Worthix Content Team. We're dedicated to bringing our readers value from the crossroads of CX thought leaders, industry experts, on-the-ground CX practitioners and top academics from around the world.
About

Worthix Team

Meet the Worthix Content Team. We're dedicated to bringing our readers value from the crossroads of CX thought leaders, industry experts, on-the-ground CX practitioners and top academics from around the world.