Are experiences becoming America's favorite "new" pastime? Maybe.
But first, what exactly are immersive experiences? An immersive experience is an illusory environment that completely surrounds you such that you feel that you are inside, and part of it. It is a way to sensorially experience the impossible.
Not reinventing the wheel -Just adding a bit
Firstly, the idea of immersive experiences isn't new at all. Folks have been going to amusement and theme parks, Renaissance Fairs, Medieval Times, etc. for quite a while now.
What has changed, however, is the market's appetite for experiences and how we consume them. In Season 1 of our Voices of CX Podcast, Tamara Gaffney predicted that old shopping centers would soon become 'Experience Centers', offering a variety of experiences for customers to "live", either through virtual reality (Think Spielberg's "Ready Player One"), or through Immersive Experiences.
Believe it or not, Immersive Experiences that mix sensory stimuli with visual enhancements and/or technologies have begun popping up in old abandoned malls and mixed developments all over the country. Here are a couple that are becoming immensely popular:
Meow Wolf
Perhaps you've seen a recent documentary or read about my personal favorite new thing, Meow Wolf: an immersive art experience that started in Santa Fe and is now poised to take over the world.
According to its website, Meow Wolf "creates immersive and interactive experiences that transport audiences of all ages into fantastic realms of story and exploration. This includes art installations, video and music production, and extended reality content."
The idea is to create an interactive form of art and a design experience that the public can feel enveloped in.
Candytopia
Candytopia calls itself an "outrageously interactive candy wonderland" – an art exhibit dedicated to candy. With massive marshmallow pools, flaunting candy sculptures, artwork and astronauts, this ultra-Instagrammable traveling museum delights show-goers of all ages with its over-the-top fluffy pieces and decoration.
Museum of Ice-cream
MOIC is a pop-up exhibition imagined by Maryellis Bunn as a way to connect to millennial audiences. According to her, "Everyone loves ice cream. It's a way to bring people together."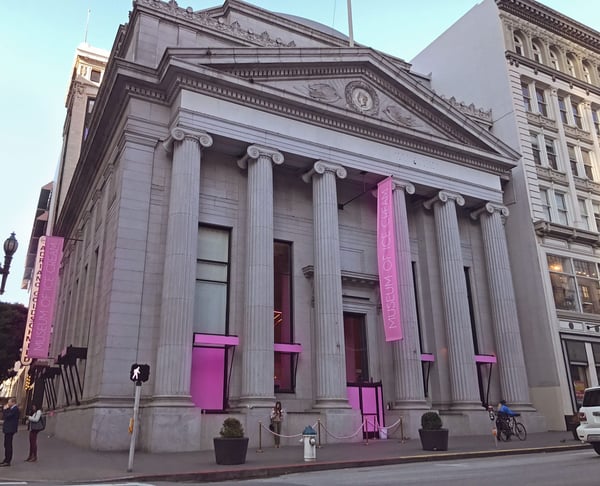 While the concept is quite similar to Candytopia in the sense that one might experience diving into a surreal world of supersized food art, Museum of Ice-cream took the immersion a step further through their collaboration strategy.
Brands like Target and Sephora have launched special lines alongside the museum. The MOIC X Sephora collection features make-up sets, brushes, and charm bracelets and the Target collection features kids' clothing, and yes, you guessed it: ice-cream. This allows folks to take a piece of the experience home with them, creating long-lasting memories.

Natural History and Science Museums of London
These two London Museums have added technological features to their exhibits to enhance visitors' experiences. Through VR (virtual reality), AR (augmented reality), and MR (mixed reality), this museum visit is no longer limited to observing precious and rare artifacts behind glass casing. Technology now allows people to interact with dinosaur fossils or replicas in a whole new level of engagement.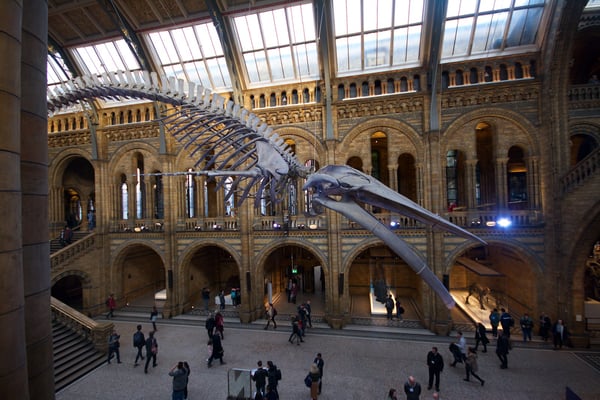 In one case, groups of visitors are given MR headsets and asked to solve a mystery while in another, a combination of robotics, A.I. and AR leads visitors through the most mind-blowing storytelling ever.
According to the leader of this initiative, Mr. John Cassy, the idea is to provide "a real-world thing that involves digital technology in a very clever way – not just a digital experience. It will be somewhere between being part of a theatre show, inside a game and doing something really challenging and fun with your friends."
This all sounds like an amazing futuristic reality, and I am down with it. But notice that the one thing all of the examples above have in common is their goal to make time slow down.
Selling Time
In the 1998 book The Experience Economy, Joe Pine and James Gilmore explore the concepts of time well spent versus time well saved.
To make a long study short, the idea is that in the Experience Economy, companies should fit into either one in order to remain relevant to the market.
A time well saved company speeds up time. It would focus on reducing the time and effort it takes for customers to perform a task. Thus, giving time back to customers so it can be used doing the things they love, like hanging out with friends and family, or doing something that brings joy.
A time well spent company would slow down time. It would provide customers with an experience; something that creates memories that customers will carry with them forever.
Experiences are Worth More
Dr. Thomas Gilovich of Cornell University conducted a 20 year research studying happiness. His conclusion was that we're better off spending our money on experiences than things:
"Our experiences are a bigger part of ourselves than our material goods. You can really like your material stuff. You can even think that part of your identity is connected to those things, but nonetheless, they remain separate from you. In contrast, your experiences really are part of you. We are the sum total of our experiences."
~Dr. Thomas Gilovich
Disney Theme Parks, the pinnacle of time well spent experiences announced in March 2019 that they were raising prices in order to curb crowds. Walt Disney World is open 365 days a year and only ever closes for major emergencies. Despite running full throttle, Disney has such high demand that they were "forced" to raise ticket prices! Too much business –the best kind of problem there is.
In a commoditized market where competitors all posses the same access to resources, intellectual property, technology, and talent, the only way to stand apart is by creating an emotional connection with consumers through experiences.