"Flatten the curve" is probably the new global catchphrase of 2020. To that effect, billions of people around the world are being encouraged to stay home, and a large number of them include customer service personnel. For firms that handle a dense amount of customer service traffic, the challenge of continuing to provide quality customer experiences is all too real.
Many companies traditionally frown on the concept of letting employees work from home, either ruling it out or dragging their feet.

The transition for many has been one of begrudging acquiescence. But advances in technology, as well as studies on employee behavior suggest that it's not only easier than ever to manage, but has multiple benefits that go beyond just meeting the needs of our current circumstances.
Planning the shift
Shifting service operations to a remote setup, especially on a rushed timeframe, is a major undertaking. It's important to plot everything out as much as possible; while we have no control over this pandemic as of yet, we do have control over how we respond to it.
Here are a few general steps to follow:
1. Choose the right software
The key to an effective remote workflow is having the right tools at your disposal. There are many good options to choose from, so before anything else, enumerate your needs:
What do your stakeholders need to do their jobs effectively?
How much, if any, training is needed to use these tools?
How secure are they?
What's your budget?
From that, you'll be able to determine what kind of software checks all your boxes.
2. Set customer expectations
Don't assume that customers will understand what you're going through. And while it is understandable you may not be able to deliver 100% all the time, it's important to be upfront with your customers and tell them that calls may drop or that someone may not always be there to answer their emails or chats. And we all know that technology has a tendency to fail us when we need it most…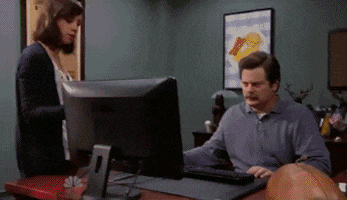 …but you're gonna need that.
Especially if you plan to improve down the road, make sure your customers understand that you're doing everything you can to deliver the best customer experience possible. Not only is it a good motivator for you, but it also tells your customers that despite the circumstances, you're still thinking of them and how you can serve them better.
3. Create stopgaps and automations to lighten the load on human operators
Step up efforts to encourage customers to interact more with chatbots and AI for the resolution of basic issues. While this doesn't always work and a lot of people will still prefer speaking to a live agent, every additional issue that an automated system can resolve frees up more time for people to handle more complex cases, in turn leading to more satisfied customers. It also gives you more time to improve and fine-tune your work from home operations.
4. Establish security protocols and working policies specifically for work-from-home ops
It's one thing to have the proper policies in a contact center or corporate office, and another to have established operations move to a work-from-home environment. Especially since fraudsters have been found to be more active these days, it's important to stress to employees that working from home isn't an excuse to be less vigilant. Having the right software (like identity and access management (IAM) solutions) in place helps, and so do clear and specific security policies — such as working methods and signed employment agreements — in order to effectively protect customer data.
It's also ideal to have dedicated and secure forums and live chatrooms for employees to collaborate and still feel connected to each other, like Slack or MS Teams. These can also be used to help train employees to better engage with customers during this time, as well as have more familiarity (and reach out for help, if needed) with any new software they'll need.
Long-term benefits to consider
While the current situation forces many companies to shift more of their customer support operations to a work-from-home setup, the idea of having at least a portion of customer support routed to home-based and/or remote agents warrants further thought.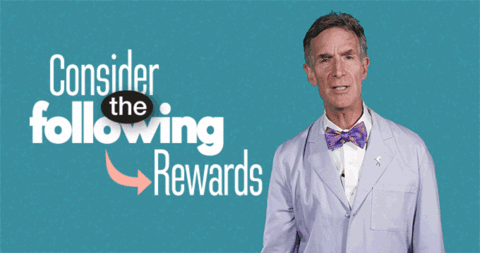 1. Eliminates geographic limitations
Removing the requirement for employees to always be physically present in the office means that you don't necessarily need to limit your hiring to areas close to you. That means that you have a much bigger pool of potential candidates and more opportunities to choose talent that would otherwise have been unavailable to you. Moreover, you can have people cover different time zones, enabling you to respond to customer concerns faster.
2. Remote employees tend to be generally more satisfied
Data from GlobalWorkplaceAnalytics.com shows that a large number of employees would prefer being able to work from home, with some also saying that they would be willing to switch jobs for the opportunity to do so. This in turn leads to higher talent retention and less attrition. Remote workers also perform better and are more engaged — which is ESPECIALLY important for delivering a quality customer experience.
3. Reduces overhead costs
Employees who work from home consume fewer resources than office workers. That means saving on real estate and utilities, as well as other miscellaneous consumables (such as, paper, printer ink, office supplies, and even free coffee and snacks). It even saves talent — virtual classrooms allow trainers to handle a much larger volume of trainees when they would normally be limited by office space.
Employees benefit from the arrangement as well, since they save both time and money they'd otherwise have to spend on daily commuting.
(Side note, the lack of commuting has had the unexpected benefit of clearing up significant amounts of air pollution in cities.
Turn lemons into lemonade
Frankly, life has given the world the mother of all lemons, but the ones making lemonade are going to come out on top when the tunnel finally opens up again.
Normalizing working from home doesn't have to be something that companies begrudgingly go along with out of necessity. With the right strategy and mindset, it's possible not only to make the most out of a work from home operation now, but to reap real benefits down the road.
KEEP UP WITH THE SPEED OF CHANGE – DEMO WORTHIX
Working from home lately? We know the struggle. That's why we created the Work From Home University. Consider joining if you need the weekly advice, encouragement and reading materials to make the time go by faster. Learn how to manage your new routine healthily and productively.
I'm Worthix's Head of Content, editor and producer of the Voices of CX Blog and Podcast and backup watercooler comedian (see Peter Sooter). I'm a Film Major who enjoys good writing (books, too), martial arts and competitive games, virtual or not.
About

Steve Berry

I'm Worthix's Head of Content, editor and producer of the Voices of CX Blog and Podcast and backup watercooler comedian (see Peter Sooter). I'm a Film Major who enjoys good writing (books, too), martial arts and competitive games, virtual or not.