What's all the hype about, anyway? It's more than a word. Hype marketing is a subcultural movement gaining traction in the social-media-fueled era. And it's putting a new twist on the old concept of limited release. 
Let's look at one of the most popular hype examples. With just 11 stores to its name, streetwear brand Supreme is currently valued at around $1 billion. And it might seem difficult to reconcile the size of the brand with that valuation. The small skateboard and streetwear brand was founded in 1994. And it thrives not on mass-produced items, but the opposite: ultra-limited product releases or "drops".

It seems counter-intuitive to the idea of success in retail, which basically is selling as much product as possible. But make no mistake: they know what they're doing. Hundreds of people line up for every release. Some people even camp outside the store for several days to catch the drop. And investors are taking notice, digging deep into their pockets to get a piece of the pie.
You could argue that Supreme is the epitome of hype culture, but they're not the only ones. This trend is picking up steam and for good reason. While the hype doesn't work for everyone, there are still valuable lessons for marketers and retailers to learn from hype marketing.
What is Hype Culture?
Hype is essentially a fad on steroids. Merriam-Webster defines hype as "to promote or publicize extravagantly."  Brands like Supreme capitalize on this by offering extremely limited quantities of every product. Supply is usually so limited that items can run out in seconds.
The demand for "hyped" items is so high that it's not uncommon to see buyers willingly camp out near store entrances several days before a drop. And those who fail to buy early will happily pay huge markups for aftermarket merchandise.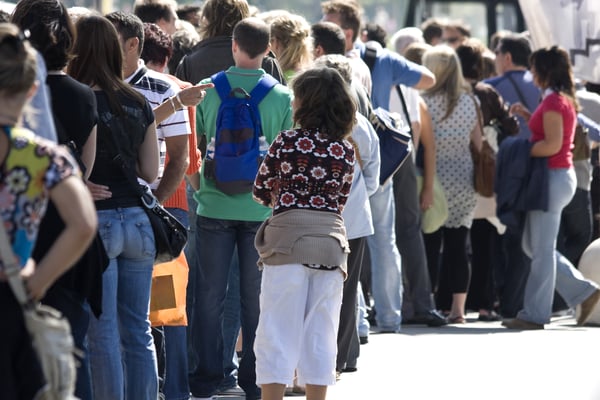 Something as simple as a white tee with the Supreme logo that was $40 retail will go for $1000 resale — a 2500% markup. The materials alone certainly don't call for that price tag. It's the exclusivity. Buyers want it because that ownership makes them part of "the club." The shirt has resale value because the overwhelming desire to be included, or social proof, makes people believe it does. 
Looking beyond the hype marketing: 3 Lessons for retail marketers
It is indisputable that there is value in hype marketing. There's a reason why their customers go crazy for them. And why they have some of the most impressive brand loyalty there is. Here a few valuable lessons that retailers and marketers can take away from hype culture:
1. Limited isn't always a bad thing.
Common practice for retailers is to ensure that when customers come in, they get exactly what they want. In the case that they don't, many stores will often offer to ship it to them for free. Oftentimes, this will be accompanied by added perks and promotions to incentivize future purchases.
Limited edition items however, offer a different value proposition. They naturally drum up demand through exclusivity. In this social media age, everyone has FOMO (fear of missing out). FOMO makes even people who wouldn't normally want what's being sold will buy it just for bragging rights.
Even celebrities can inadvertently become brand ambassadors of a sort because they'd naturally be the first buy in to what's trending. The more exclusive, the better.
2. Hype makes brands more visible.
Before Yeezy, Adidas was struggling financially, and was generally considered to be second fiddle to rival brand Nike. But its collaboration with Kanye West allowed it to showcase its Boost technology, the centerpiece of Yeezy sneakers' design.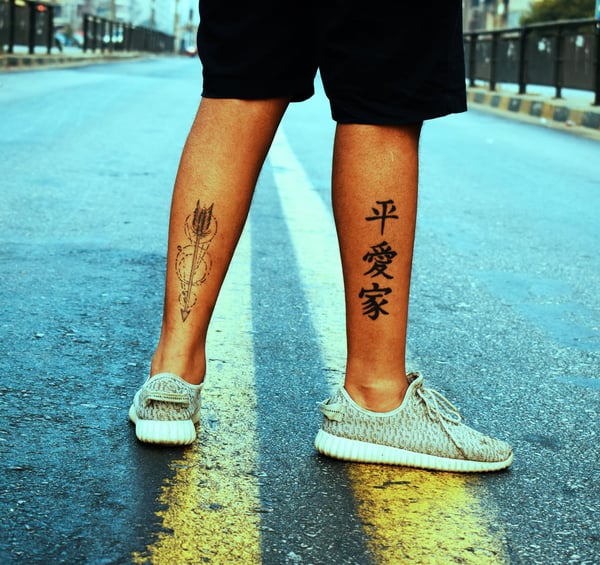 Adidas quickly capitalized on Yeezy's popularity by releasing several general release sneakers that also used Boost technology, which were a hit with consumers. Adidas was so successful that it overtook Nike's Jordan sub-brand as the second most successful sports footwear brand in North America in 2017 and 2018.
3. Collaboration can do wonders.
Another traditional retail mantra was to keep everything in-house. Hype culture flipped the concept on its head, and Nike and Adidas have taken the lids off their closely-guarded design books, allowing famous names in fashion to play around with them and release re-imagined designs of already popular sneakers.
Supreme is notorious for collaborating and has released collections with brands like The North Face and Comme des Garcons, and even with non-fashion brands like Johnson & Johnson's Band-Aid. And despite Supreme being what some consider to be "low fashion," the brand had no problems partnering with high-fashion brand Louis Vuitton.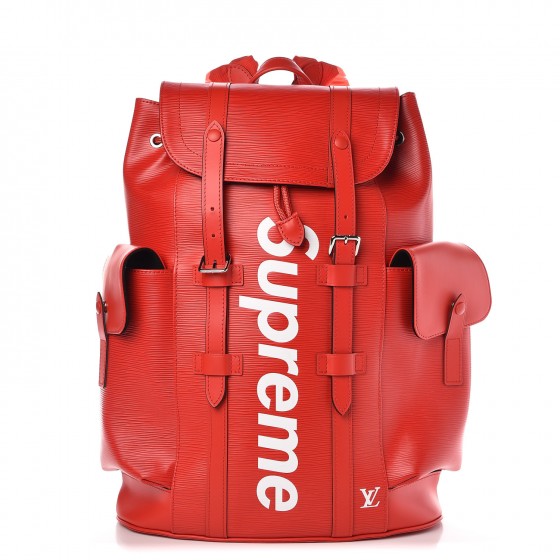 Even Japanese clothing retailer Uniqlo tried its hand at collaboration. Its latest Sesame Street + KAWS collection saw fans in China stampede at store openings — and despite it being a general release, the collection is now sold out.
Is boarding the hype marketing train worth it for your brand?
'Drop' culture situates itself well in product categories that have some seasonality. Fashion is a prime example, but various collectibles can also generate a lot of buzz. Take trading cards, for instance – baseball cards, Magic: The Gathering, Pokemon, you name it. Rare and limited cards are prized by collectors, and create the same aftermarket buzz.
High-end sports cars can also profit from limited release models. Take the Lamborghini Sesto Elemento, or Revonton, with less than 40 of each model built and sold for ~$2.92 million and ~$1.5 million, respectively. The Sesto wasn't even street legal, so unless you planned to take one out on the track, it had about as much practical value as a spiffy paint job. Yet car fanatics swooned over them.
Deciding whether or not hype marketing will work for you is ultimately a question of how your consumer base will respond to it. If the exclusivity of 'drop culture' and a high priority on social proof fits your customer persona, then yes, hype may be a worthwhile strategy.
But if your brand is rooted in practical values, like getting the most bang for your buck or longevity and durability, suddenly rolling out a limited release could alienate more consumers than it attracts, especially if it comes across as a cash grab. But if you know your customers and know your own brand, you can't go wrong. 
---
Is hype marketing worth it for your retail company?
Worthix's conversation-based technology can tell you. By digging down into what matters most to your customers – and what drives their decision-making – we can tell you which strategies to invest in to see the maximum return. Click below to learn more.
Meet the Worthix Content Team. We're dedicated to bringing our readers value from the crossroads of CX thought leaders, industry experts, on-the-ground CX practitioners and top academics from around the world.
About

Worthix Team

Meet the Worthix Content Team. We're dedicated to bringing our readers value from the crossroads of CX thought leaders, industry experts, on-the-ground CX practitioners and top academics from around the world.